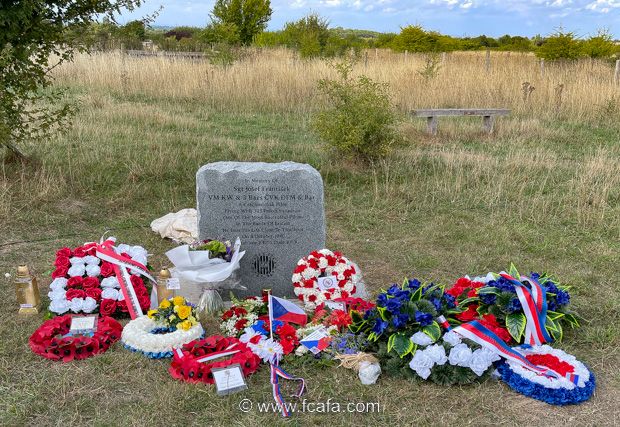 A memorial plaque was unveiled today for Sgt Josef František near to the place where he was killed when his Hurricane, RF-R, crashed near Ewell on 8 October 1940, he was 26 years old. He flew with 303 (Polish) Sqn and was their most successful pilot during the Battle of Britain, with 17 Luftwaffe aircraft shot down in a 28 day period.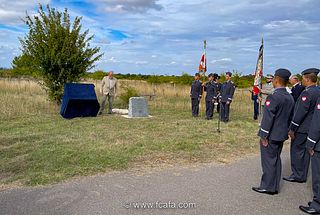 The memorial and information panel was unveiled by Igor Fryč, great nephew and closest known relative of Josef František.
The event was attended by a delegation from the Klubu vojenské Historie Otaslavice z.s. [the Military History Club Otaslavice], Sgt Josef František home town and the Patrioti odkazu gen. Jana R. Irvinga z.s. [the General Jan Irving Legacy Patriots Club], both from the Czech Republic.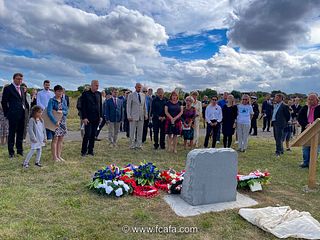 By the memorial, they sang the Czechoslovak national anthem to remember their fallen countryman.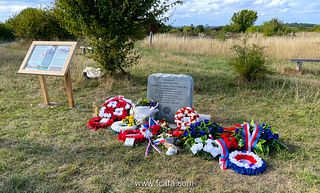 A biography for Sgt Josef František here