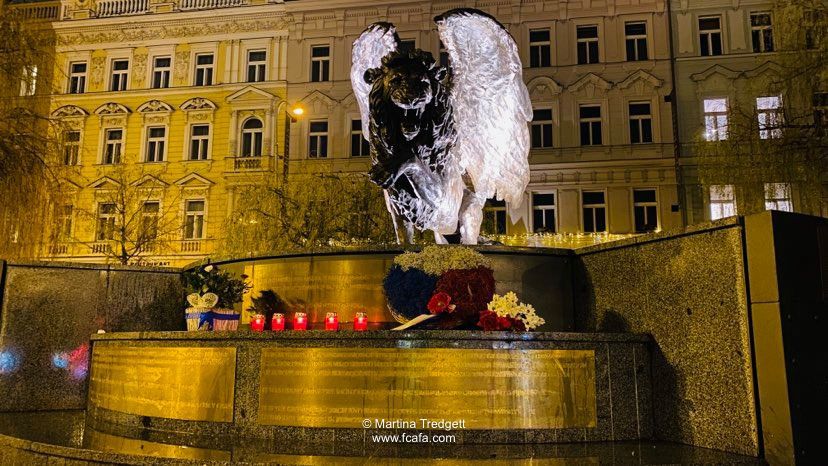 For 2020, our candle remembrance project to commemorate the 2512 Czechoslovak men and women who served in the RAF during WW2 included the Winged Lion Monument, Prague this Christmas.
Náš projekt připomínající 2512 československých mužů a žen, kteří sloužili za druhé světové války v RAF, obsáhl o Vánocích roku 2020 také pomník okřídleného lva v Praze.
This slideshow requires JavaScript.
Five candles to represent 68 Sqn, 310Sqn, 311 Sqn, 312 Sqn and 313 Sqn were laid there.
Bylo zapáleno pět svíček představujících 68., 310.,311., 312. a 313. peruť.
Many thanks to our Prague FCAFA volunteers for their kind help.
Vřelé díky pražským dobrovolníků FCAFA za jejich nezištnou pomoc.
_______________________________________________________________
If you would like to support this project, donations can be made via the Donate button in the right-hand panel of this page.
Pokud si přejete podpořit tento projekt, můžete použít tlačítko "Donate" na panelu na pravé straně naší stránky.
_______________________________________________________________