One of our recent articles was about the Czechoslovak connection to the new Heinkel bomber exhibit at the Kent Battle of Britain Museum, Hawkinge Kent. We are pleased to see that Jaromír Marek, UK correspondent for Český rozhlas, came down to the Museum to interview David Brocklehurst MBE, the Museum's Curator, to learn more.
Jeden z našich posledních článků se týkal propojení Čechoslováků s nově vystaveným bombardérem Heinkel umístěným v The Kent Battle of Britain Museum v kentském Hawkinge. Bylo nám potěšením přivítat u nás Jaromíra Marka, britského reportéra Českého rozhlasu, který dorazil, aby se setkal s kurátorem muzea Davidem Brocklehurstem, MBE.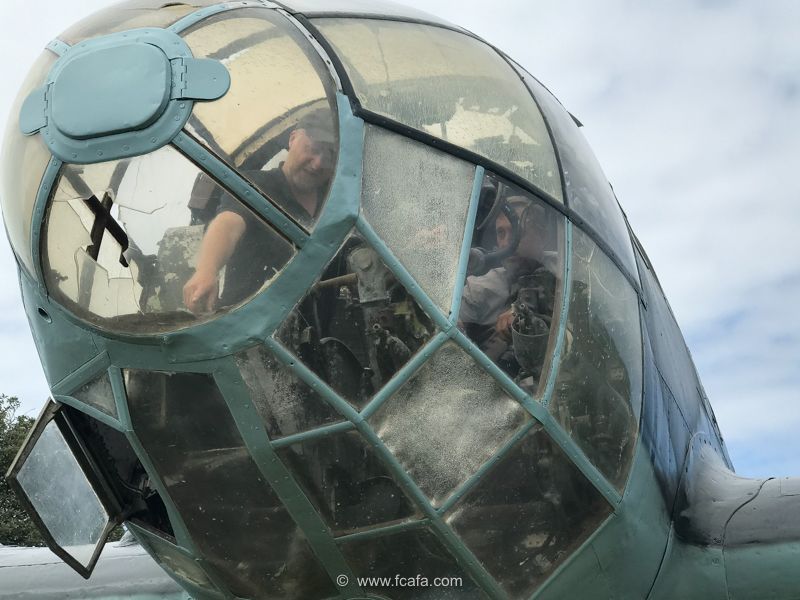 ….interview in its cockpit….
….rozhovor v jeho kokpitu….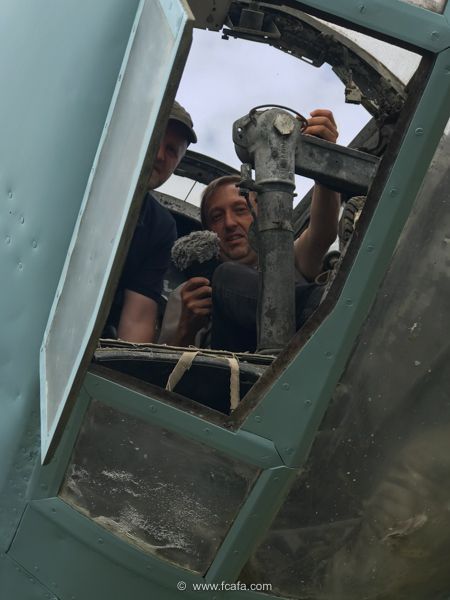 ….interview in the cockpit….
….rozhovor v jeho kokpitu….
….learning about the combat damage the aircraft had received….
….povídání o bojovém poškození, které stroj utrpěl….
….in the museum inspecting the original Heinkel undercarriage leg and armour plate recovered from the Woolwich crash site….
…. v muzeu si Jaromír Marek prohlédl původní podvozkovou nohu Heinkelu a také pancéřování, které jsme nalezli v místě havárie ve Woolwichi ….
….learning from the information about Bohumír Fürst's, of 310 Sqn, involvement in shooting it down…..
….povídání o podílu Bohumíra Fürsta od 310. perutě na sestřelu stroje ….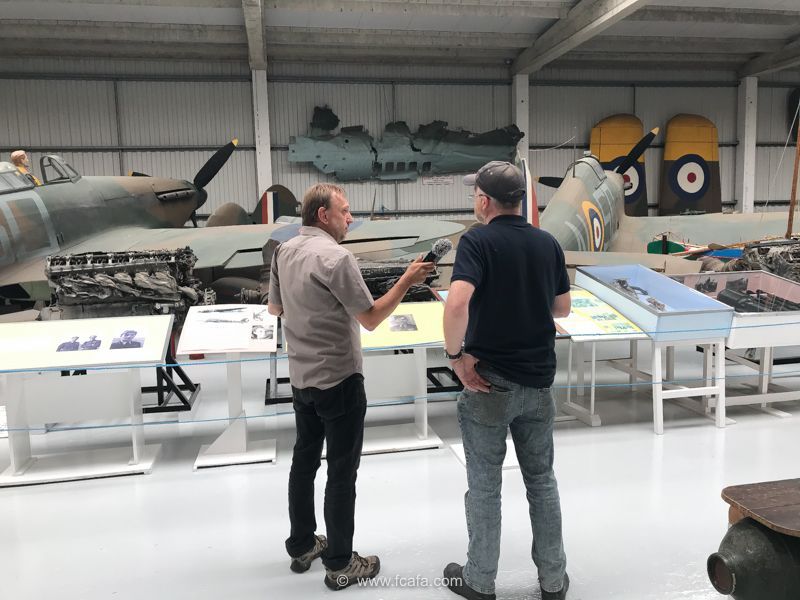 ….a further interview about the combat, with a section of the recovered Heinkel lower section in the background…..
…. pokračování rozhovoru o bojovém střetnutí před kusem dolní části stroje nalezeného ve Woolwichi….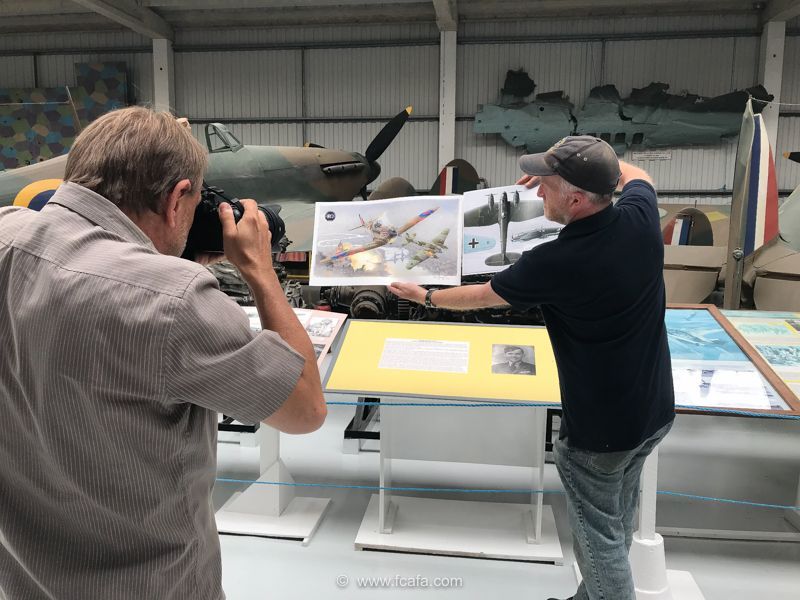 ….the fund-raising drawings by Czech artist Pavel Rampir and Museum volunteer Clint Mitchell, which will be sold to help finance the Heinkel's restoration …..
….kresby českého umělce Pavla Rampíra a dobrovolníka muzea Clinta Mitchella, které budou prodávány na podporu sbírky určené na restaurování Heinkela….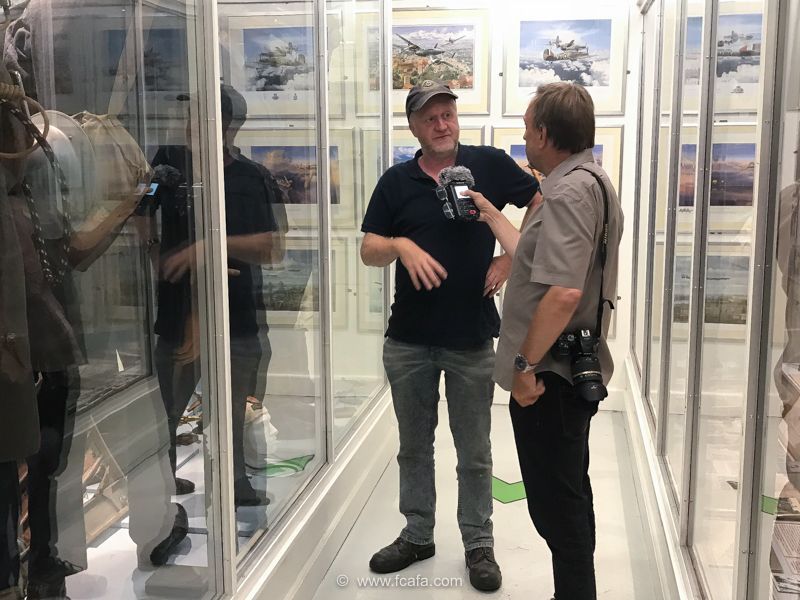 ….and a further interview by the Czechoslovak pilot manakin, in the RAF section of the Armoury building.
…a ještě jeden rozhovor u figuríny československého pilota umístěné v sekci RAF v budově "Armoury"….
The interview is scheduled to be broadcast on 15 August 2020.
Celý rozhovor bude odvysílán 15. srpna 2020.