Biggin Hill, 25th January 2020
Biggin Hill, 25. ledna 2020
This slideshow requires JavaScript.
Let me share a few pictures of St George's RAF Chapel of Remembrance in Biggin Hill. It is a special place for RAF history and also commemorates allies who flew and died with RAF during WWII.
Dovolte mi podělit se s vámi o několik záběrů z kaple sv. Jiří v Biggin Hill.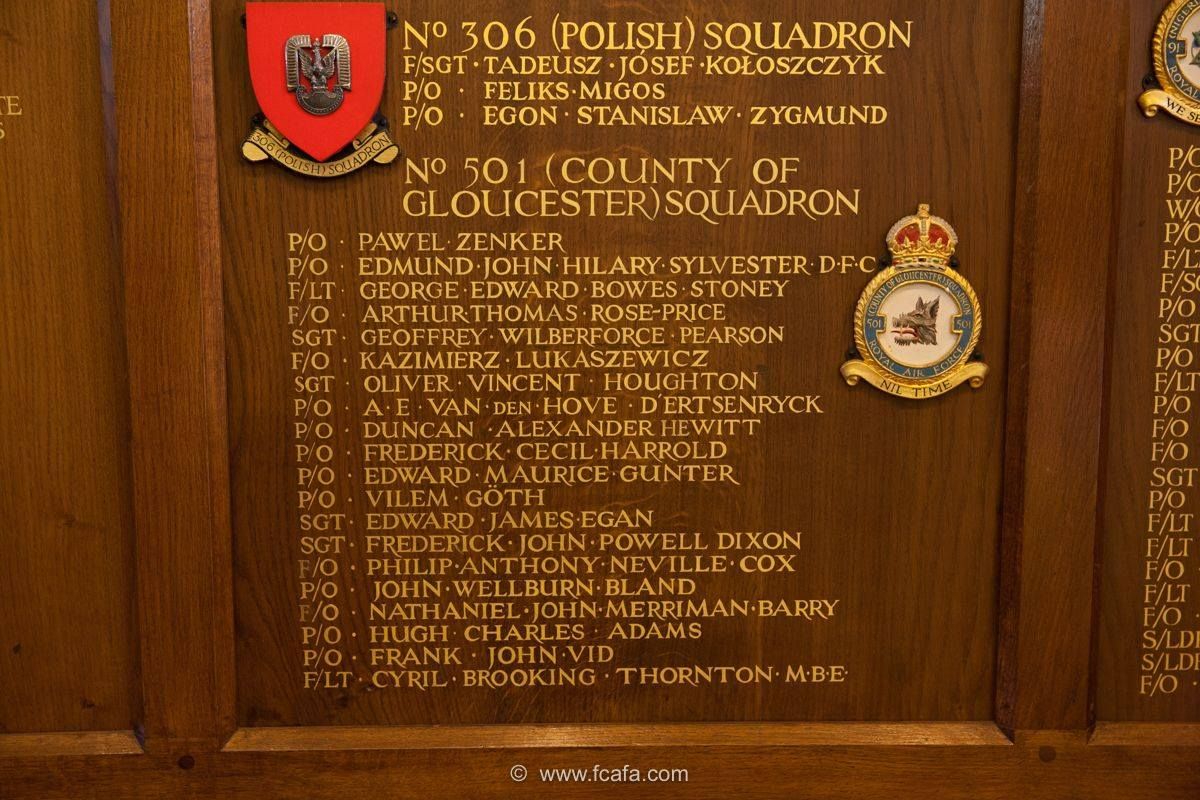 As a Czech, I have to point out Czechoslovak airmen's contribution to RAF war efforts. On the wooden screen behind the altar, you can find the names of pilots who lost their lives while flying from RAF Biggin Hill including four Czech pilots. Those are P/O Vilém Göth of No.501 Squadron together with F/Lt. Svatopluk Bachůrek, Sgt. Zdeněk Kothera and F/Lt. Jaroslav Kulhánek of No.124 Squadron.
Jako Čech musím vyzdvihnout naše kluky a jejich příspěvěk do zdejší historie. Na dřevěných panelech za oltářem se nacházejí jména pilotů, kteří zemřeli při jejich službě na RAF Biggin Hill. Najdeme mezi nimi i čtyři česká jména. Jsou to P/O Vilém Göth od 501. perutě a s ním i F/Lt. Svatopluk Bachůrek, Sgt. Zdeněk Kothera and F/Lt. Jaroslav Kulhánek od 124. perutě.
But this is not the only touch of Czech history in the Chapel. On the left-hand side, you can find a statue of the Infant Jesus of Prague donated by Archbishop of Prague Mons. Dominik Duka during his visit in 2016.
To však není jediný zdejší český dotek. Na levé straně kaple je umístěna soška Pražského Jezulátka darovaná sem pražským arcibiskupem Mons. Dominikem Dukou při jeho návštěvě v roce 2016.
I was also happy to meet Mrs. Margaret Wilmot, secretary of Friends of St. George's Chapel of Remembrance. I wish all places of remembrance had at least one soul like that. She is a woman full of knowledge and passion for her service of guide and guard in the chapel. She not only showed me the Chapel and neighbouring cemetery but also helped me to place a bouquet from the Free Czechoslovak Air Force Associates and a bunch of roses donated by František Peřina's Museum Morkuvky.
Poštěstilo se mi také setkat se s paní Margaret Wilmotovou, tajemnicí spolku přátel kaple. Kéž by všechna místa, kde si lidé připomínají oběti válek, měla aspoň jednu takovou duši. Je to žena, která velmi dobře zná historii tohoto místa a má radost, když se o znalosti může podělit. Ukázala mi nejen kapli a přilehlý hřbitov, ale pomohla mi nainstalovat kytičku od FCAFA a našla vázu pro květiny darované Muzeem genpor. Františka Peřiny v Morkůvkách.
I hope you like the photos. Enjoy them!
Snad se vám budou fotky líbit. Užijte si jich!
© Josef Pikna