As part of the D-Day 75 exhibition being held at the Battle of Britain Bunker, Uxbridge, on Saturday 8 June, Paul Kopeček, gave an excellent, informative presentation recounting the role that the three Czechoslovak fighter squadrons – 310, 312 and 313 Sqns – undertook on that historic day while stationed at Apuldram Advanced Landing Ground.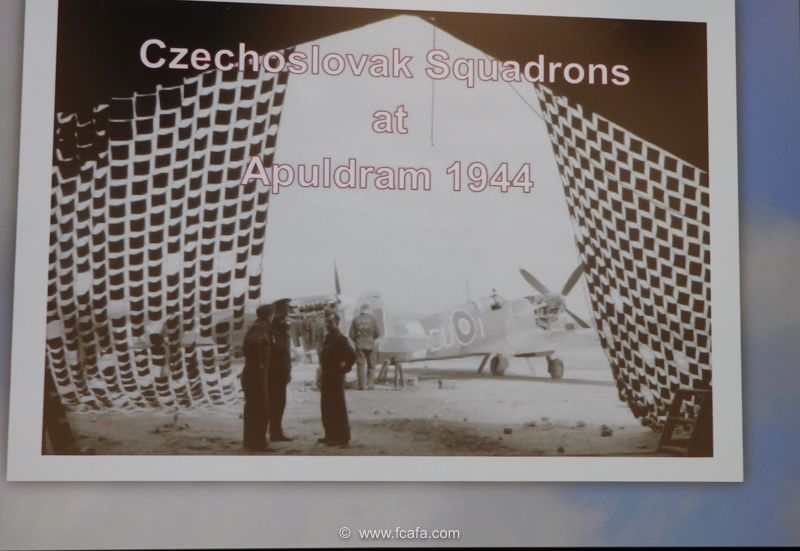 Paul Kopeček, is son of pilot F/O Vladimír Kopeček who flew with 312 Sqn that day.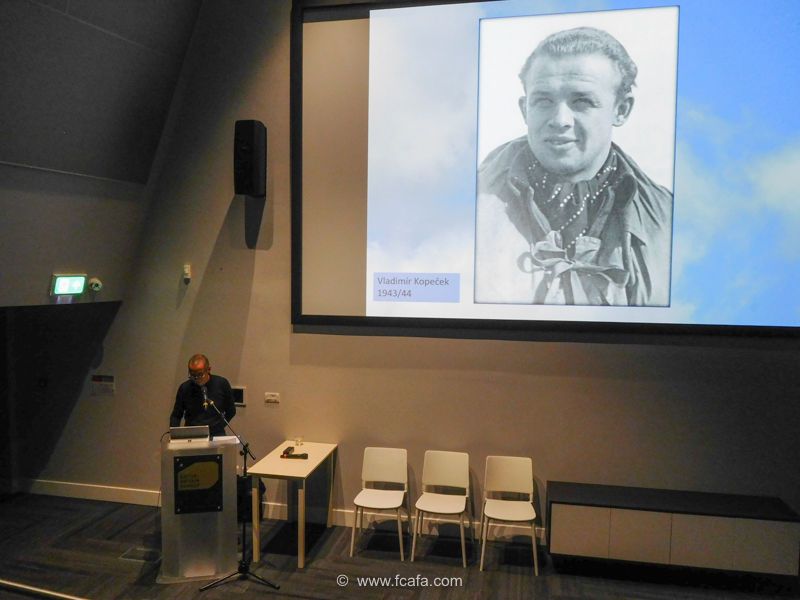 The presentation also included an outline summary as to events in Czechoslovakia following the Munich Agreement of September 1938 and the subsequent consequences for Czechoslovakia leading to the German occupation in March 1939. That occupation causing many Czechoslovak airmen and soldiers to escape over the border to Poland, and their journey onto France and then England where they joined the RAF or Army.
Some of the Czechoslovak airmen were not to see their homeland again.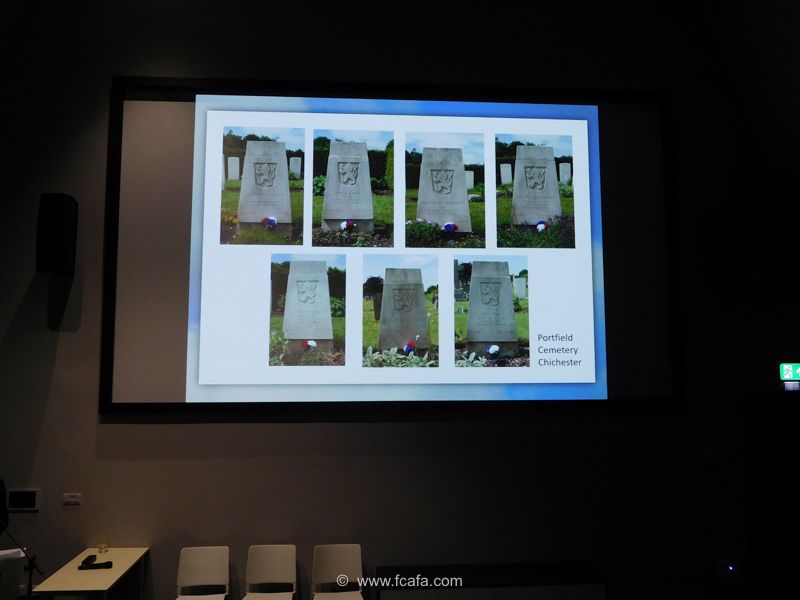 It was a well-attended ceremony, including several relatives of Czechoslovak RAF airmen, some of whom had flown on D-Day. Other attendees were UK based Czechs, or from the Czech Republic and British people interested in Czechoslovak involvement in D-Day. Col Jiří Niedoba, Defence Attaché from the Czech Embassy London and Col Jan Goceliak, Defence Attaché from the Slovak Embassy London were also amongst the attendees.
The D-Day 75 exhibition, under the curatorship of Dr Rachael Abbiss, Military History Curator at The Bunker, is open until 31 December 2019. The panel about the Czechoslovak squadrons also includes a Czech translation.