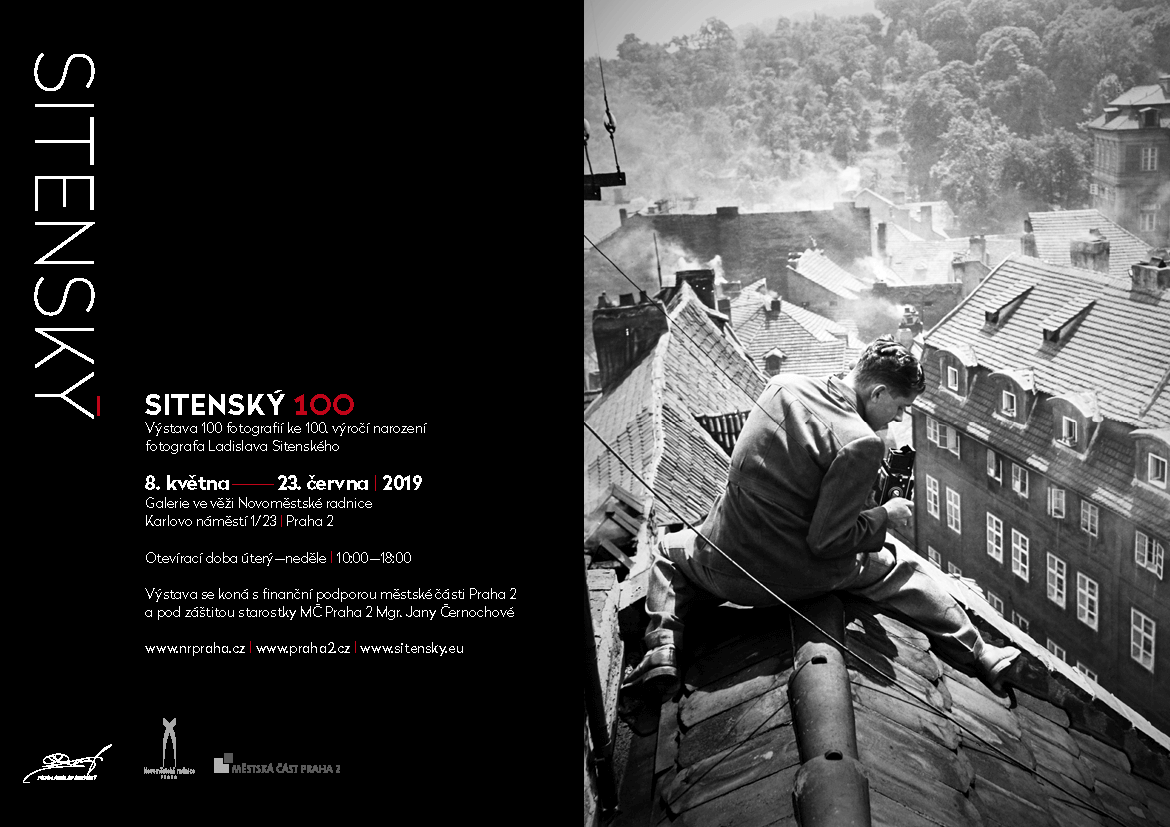 SITENSKÝ 100
Výstava 100 fotografií ke 100. výročí narození fotografa Ladislava Sitenského
Ladislav Sitenský byl významný český fotograf, který se narodil 7. 8. 1919 na Královských Vinohradech a prožil zde téměř celý život.
Ačkoli je známý především svými válečnými snímky československých perutí RAF, byl jeho záběr mnohem širší. Jak sám říkával, fotografoval prakticky všechno, co mu přišlo do cesty a tím se stal trochu i dokumentaristou a kronikářem 20. století. Ovšem nečekejte žádný strohý dokument, jeho snímky se nikdy neobešly bez lyriky. Fotografování pro něho bylo způsobem, jak vyjádřit radost ze života, fotografie pak prostředkem, jak zachytit poezii okamžiku.
Městská část Praha 2 oslaví 100. jubileum svého slavného rodáka retrospektivní výstavou v galerii ve věži Novoměstské radnice, na které budou představena nejvýznamnější díla jeho tvorby.
SITENSKÝ 100
The New Town Hall Tower Gallery commemorates Ladislav Sitenský's 100th birthday with an exhibition of his 100 photographs.
Ladislav Sitenský, a remarkable Czech photographer, was born on August 7th, 1919, in Prague 2, district of Kralovské Vinohrady, where he spent most of his life.
Although he is most famous for his war photos of the Czechoslovak Squadrons in the RAF, his coverage was much wider. As he used to say himself, he would take photos of about everything he had seen, thus becoming a bit of a documentarist and chronicler of the 20th century. However, you should not expect any austere documents, as his photos are always poetic. Taking photos was a way of expressing his joy of life and his photos were the means of capturing the poetry of the moment.
The city district of Prague 2 celebrates the 100th anniversary of the birth of its famous native by holding a retrospective exhibition of his most important photographs.