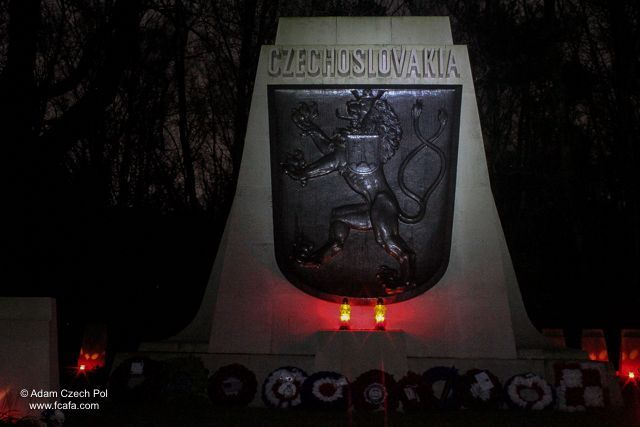 Following the success of our project to remember the Czechoslovak RAF and soldiers graves at Brookwood for Christmas 2017, we are pleased and proud to confirm that we successfully accomplished this in 2018.
Po úspěšném připomenutí si československých členů RAF a vojáků u hrobů na hřbitově v Brookwoodu o Vánocích 2017, je nám velkou ctí a potěšením oznámit, že se nám podařilo ji zopakovat i o letošních svátcích.
Some of our volunteers visited Brookwood and placed remembrance candles by each of the graves by the Czechoslovak Memorial, the three Czechoslovak RAF graves opposite the RAF building, the graves in the post-WW2 Czechoslovak section and concluding at the Liberator crash communal grave site.
Několik našich dobrovolníků navštívilo Brookwood a zapálili zde svíčky u československého památníku, tří československých hrobů naproti budovy RAF, hrobů v československé poválečné sekci a u společného hrobu obětí havárie Liberatoru.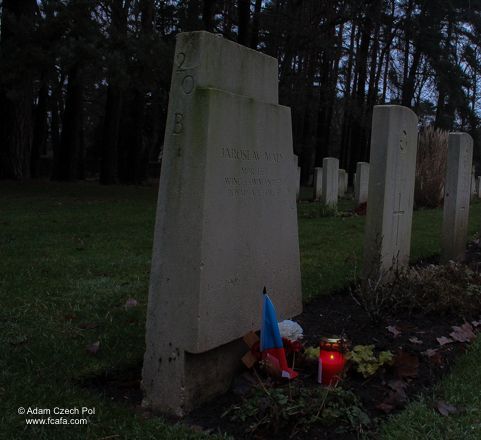 Many thanks to the generosity of numerous people around the world who kindly donated to this project so that it could realised.
Velké poděkování posíláme všem dárcům z celého světa, kteří přispěli finančními prostředky a podpořili tento projekt.
A big thank you also to our volunteers, without whose help, this remembrance project would not have been achieved.
Velké poděkování také samozřejmě našim dobrovolníkům, bez jejichž práce by se tato vzpomínka nemohla uskutečnit.